Interview Done By Mike Wilkerson
MW: Please introduce yourself?
ES: Eliot Sloan, lead singer for Blessid Union Of Souls.
MW: Tell me about getting in the music business?
ES: Well it has always been a dream of mine since I was a teenager and after bouncing around a few bands, we hooked up with a manager/producer who knew his way around the music business and got us signed to a label.
MW: How did Blessid Union Of Souls come together?
ES: After being on the road in a cover band, Jeff Pence and I decided to go into the studio and write our own songs. We worked with this producer out of New York named Emosia and he really helped shape our sound.
MW: Is it true you all solicited your own stuff to EMI and got signed?
ES: Yeah, believe it or not, we sent it to the record company and they actually opened up the package and listened to it. I Believe was the first song on the demo tape. Yes, I said tape as in cassette.
MW: Tell me about the following releases:

ES: Home
'Home' was the record that put us on the map. A life changing experience for me and the band, writing and recording it. We were all in a great place, musically and spiritually.

S/T release
We got to experiment a lot with this record and some of my favorite Blessid songs are on this CD.

Walking Off The Buzz
I think we surprised a lot of people with this one as it had more edgy songs on it. 'Hey Leonardo' definitely kept us going but there were some other great songs on this record.

Perception
There were so many songs being written at the time, we decided to make this a double CD with 16 songs. We rented out a cabin at Red River Gorge to record this CD. Great times.

Close To The Edge
We were in a transition stage at this point of our career and though I love some of the songs on this CD, it reminds me of some tumultuous times that we were going through. This record was very therapeutic for me.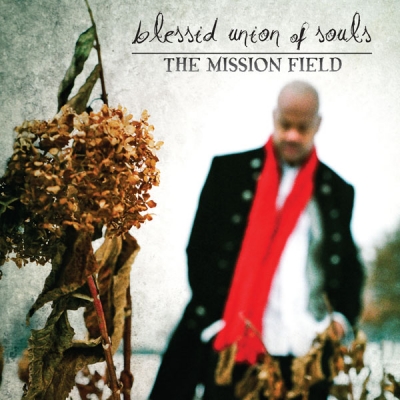 The Mission Field
Our first Christian CD, I got the chance to write a lot of songs with Marti Dodson from Saving Jane. She's pretty incredible and this record would not have been made without her. The title track is still one of my all time favorite songs.
MW: Let's talk about the following singles. Please tell me about recording and releasing them:

ES: I Believe
This song was written in about an hour in the middle of the night in the summer of '92. We didn't know how timeless it was at the time.

Let Me Be The One
LMBTO, to me, was the sound of the band early on (along with I Believe, of course) but when I think of the mode we were in at the time, this is the one that comes to mind. We wrote a lot of songs with just acoustic guitar and drum loops and this one was one of the first.

Hey Leonardo (She Like Me For Me)
A lot of people at radio couldn't believe that we wrote this song or that I was the one singing it. It took a lot of people by surprise but hopefully in a good way. A (former) friend of mine told me once that she 'hated that song with a passion'. I took it as a good sign because it ended up Top 10 on Billboard. I hope she hates all of our songs.
The Only Song
This was the one we wanted to come out with as our first release from 'The Mission Field' because it didn't pull any punches on who the song was about…Jesus Christ. It was very different from what a lot of the stations were playing but I thought it was a fresh approach to a great message.
MW: With your new release being a Christian release what happen for the change?
ES: No real change, just an extension of our first CD. That's the way I approached it. We've always had Christian overtones in our music and a lot of that was intentional but we wanted this record to be more apparent.